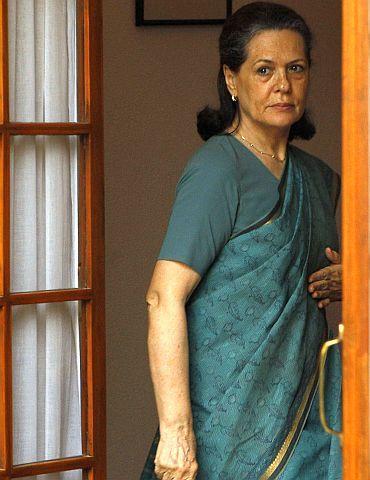 T
he NAC was re-constituted in 2009 by the UPA government again under the chairmanship of Sonia Gandhi. The UPA government promptly handed over the re-drafting of the bill to the newly constituted NAC and asked it to come up with a fresh draft, Swamy added.
Swamy, thus noted, "The object of the re-drafted bill thus was the basic premise of the NAC that the majority community -- read Hindus -- are the perpetrators of communal violence in India and the minority -- read Muslims and Christians -- are the victims, clearly is incitement of religious strife."
"What is more important is to conclude is that in all cases of communal and targeted violence, dominant religious and linguistic group at the state level is always the perpetrator and the other the victims. Similarly the conclusion that the state machinery is invariably and always biased against the non-dominant group is a gross misstatement of the sincerity and commitment of millions of people who form state administration in the country," Swamy said.
"This dangerous premise is the incitement of communal strife in this bill," he added.
Image:
Sonia Gandhi and NAC members have committed offences of inciting communal strife, Swamy said.
http://www.rediff.com/news/slide-show/slide-show-1-swamy-files-fir-against-sonia-for-targeting-hindus/20111025.htm