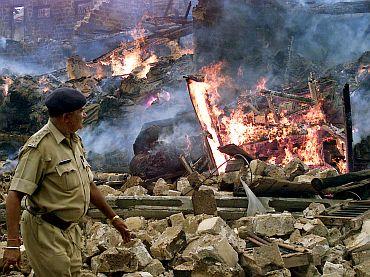 "B
ut the most vocal opposition to this draft bill came from the Muslim, Christian and so called secular quarters...who demanded that the powers of managing communal violence be vested in non-government actors and make governments and administration at all levels accountable to them for communal violence," the complaint added.
"From their (Muslims' and Christians') arguments in opposition to the draft bill, it is clear that they wanted a bill that would consider only the Christians and Muslims as the "generally targeted" victims of communal violence; and that the word 'communal violence' be re-defined in such a way that only the Muslims and Christians are treated as victims and Hindus as predators, and that the local police and administration, including the state administration, considered hand-in-glove with the perpetrators of violence," Swamy noted.
Image:
Swamy in his complaint argued that the bill always indicates that the state authority and local police are hand-in-glove with the perpetrators.
http://www.rediff.com/news/slide-show/slide-show-1-swamy-files-fir-against-sonia-for-targeting-hindus/20111025.htm