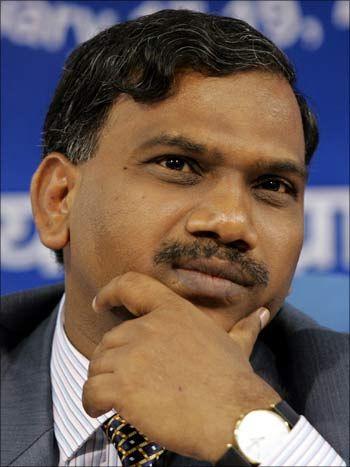 T

he sceptic may find this complex transaction difficult to prove but Swamy is oozing with confidence. He says, "I will not leave the case half-way. I will ensure that Raja goes to jail for 21 years."

He alleges that Raja gave that licence to Swan Telecom and as a result of this the Karunanidhi family firm got a loan.

Swamy's main contention is that Raja changed 'the cut off date' in the process of allotting spectrum and helped Anil Ambani's Reliance which had a 9.97 percent stake in Swan and the Tata group, which eventually sold shares to Docomo and made profits.

Swan has now been renamed as Etisalat DB and Unitech, which also got cheap spectrum, sold it to Telinor, which now operates in India under the name Uninor.

Once Swamy got the above facts and related papers he took up the case.

In November, 2008, Dr Swamy wrote to Prime Minister Manmohan Singh and followed it up with four more letters seeking sanction to prosecute Raja.

When the prime minister didn't take any decision, Swamy went to Supreme Court and the rest is history. Even advocate Prashant Bhushan filed another petition to create a monitoring mechanism to supervise CBI's investigation of the 2G case.

Image:
Former Telecom Ministry A Raja
http://www.rediff.com/news/slide-show/slide-show-1-subramanian-swamy-speaks/20110211.htm